On television, it's funny when somebody falls. If you've ever seen those shows where they feature funny home videos, you know what we mean. People tend to laugh when they see somebody fall. And, when the person is okay after the fall, you don't feel bad laughing. But when someone is seriously hurt after a slip and fall, it's anything but funny. They could end up in the hospital or require long-term physical therapy.
They may be out of work for a while. And, the bottom line is, slip and falls can be painful. This is why personal injury lawyers help slip and fall victims. They help them get the compensation they deserve for their injuries.
There are times, however, when a slip and fall victim doesn't get the kind of money they're hoping for. If the court finds that the plaintiff is partly at fault for their injuries, they can one of two things. First, they can dismiss their case and rule for the defendant. Or, they may decide that the plaintiff's damages should be reduced based on their percentage of fault. It all has to do with how much at fault the victim is found to be.
If this happens in your case, you're going to want an experienced injury lawyer there by your side. They understand how the law works in Arkansas. They know how comparative fault works. They'll negotiate with the defendant's insurance company to try to get your claim paid. If need be, they'll file a lawsuit on your behalf. Either way, they'll handle the legal side of things so you can focus on recovering from your injuries.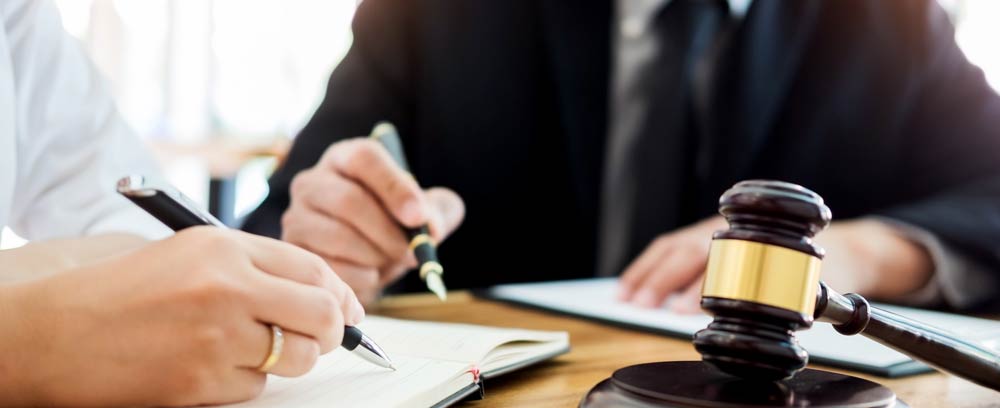 What is Comparative Fault in Arkansas and How Does it Impact Your Case?
When it comes to any personal injury case, you don't get paid unless you can prove your injuries were caused by the defendant. In a perfect world, you'll be able to show that the defendant was 100% at fault. However, this is rarely the case. It is hard to prove that anyone is ever totally at fault for an accident. This is where the comparative negligence rule comes into play in Arkansas.
Under the comparative negligence rule, if a plaintiff is found to be partially at fault, their claim will be reduced by their percentage of fault. So, if you're found to be 20% at fault, your damages will be reduced by 20%. This means if you sued for $100,000, you'll only be entitled to $80,000. If you're found to be more than 50% at fault, your claim will likely be dismissed.
Your Springdale injury lawyer understands this. That's why they work so hard to settle your case. No matter how confident you are, there's always the chance that a judge or jury will see things differently. Rather than risk getting nothing, it may be a good idea to come to a fair settlement with the defendant.
How Could You Possibly Be Liable for a Slip and Fall?
It may seem hard to believe that you could be held responsible for your own slip and fall, it does happen. For example, if you were shopping in the grocery store wearing stiletto heels, the court may find you partially at fault. Or, if you ignored "wet floor" signs, you can be found partially at fault. This is the court's way of assessing risk in the fairest way possible. It also deters people from purposely falling in a store in order to collect a quick payday.
Call and Schedule Your Free Initial Consultation with a Skilled Personal Injury Lawyer in Springdale, Arkansas
If you suffer a slip and fall in Springdale, you need to call our office right away. You need to focus on getting better. Let our seasoned injury attorneys deal with the insurance company for you.
Schedule your free consultation with our office as soon as possible
If you're unable to come into the office, we can arrange to do a telephone consultation. This way, you can ask our attorneys any questions you may have. You can even forward copies of any correspondence you've received from the defendant ahead of time so your attorney can review it.
If you do decide to retain our services, we'll do our best to get you the compensation you deserve. If the defendant claims that you were at fault, our team at Jason M. Hatfield will challenge that argument and push to get your claim settled. The initial consultation is free of charge and you don't pay our office until you settle your case.