Being accused of or charged with sex crimes can be devastating to your reputation and the effects of a conviction are felt for a lifetime. If you are under investigation for allegedly committing a sex crime or you have been charged with a sex crime, fear can cloud your critical thinking making it difficult to know the right course of action to defend yourself.
You Have a Right to an Attorney – Use It!
The legal system is designed to help protect those who are falsely accused. If you are arrested for a sex crime, invoke your right to remain silent and right to an attorney. We encourage you to reach out to our experienced and aggressive Springdale criminal defense lawyers at the Law Office of Jason M. Hatfield, P.A. the moment you are suspected or accused of committing a sex crime.
The criminal defense attorneys at the Law Office of Jason M. Hatfield, P.A. know the tactics the police and prosecutors will use to attempt to establish your guilt. Prosecutors may use your fear, isolation, and uncertainty to tilt the scales of justice against you. You need an attorney on your side who knows what to say and what not to say to investigators – someone who will investigate your side of the story and defend you in court. At the Law Office of Jason M. Hatfield, you will not be treated as just another case. You will be given the personalized attention that you and your case deserve.
Types of Sex Crimes
Being accused of a sex crime is one of the most horrific accusations that can be made against you. It can destroy your family, your reputation, and your career. More importantly, it can lead to serious criminal charges against you with the potential for prison sentences including life in prison.
By definition, a sex crime is any act or attempt to obtain a sexual act by violence or coercion, or acts directed against a person's sexuality, regardless of the relationship to the victim. The nature of sex crimes can be both physical or psychological. In Springdale, the crimes falling under the category of sex crimes include:
Indecent exposure;
Public sexual indecency;
Sexual extortion;
Exposing another person to the human immunodeficiency virus;
Sexual assault in first, second, third and fourth-degree;
Domestic sexual violence;
Intercourse by forcible compulsion (rape, date rape, marital rape, statutory rape);
Crimes against minor children (child abuse, child pornography, child exploitation, child molestation, child abduction);
Teacher sex abuse of a student;
Any attempt of sex for sale (prostitution, human trafficking, and forced prostitution);
Bestiality; and
Failing to register as a sex offender.
The litigators at the Law Office of Jason M. Hatfield, P.A. know how to build and defend sex crimes cases. Our criminal defense lawyers have the aptitude and professional experience to secure positive results in sex crime cases. We have a history of providing valued counsel and have built a bond of trust with our many clients.
Avoid the Filing of a Formal Sex Crime Charge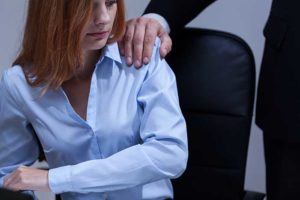 Retaining our sex crime defense attorneys early in your case, before formal sex crime charges have been filed, is a critical step that can have a huge impact on the final outcome of your case and your chances of avoiding harsh criminal penalties and a tarnished reputation. Our experienced defense lawyers have the proper resources and knowledge of Arkansas sex crime laws and may be able to limit the criminal investigation to avoid the filing of formal charges against you.
If you've already been charged, we can work toward getting your case dismissed or charges reduced. We have effectively defended countless clients who faced serious allegations of sexual offenses, including the most serious cases of child molestation, child pornography, statutory rape, rape and sexual assault, and failure to register as a sex offender. We are equipped and ready to aggressively defend you. Call us today.
The Result of Being Convicted of a Sex Crime
What happens after a convicted sex offender is released from confinement, either through completion of sentence or parole? According to Arkansas law, if you are convicted of a sex crime, you may be required to do some or all of the following;
Register as a convicted sex offender. Your name and address will be added to a searchable online database of registered sex offenders.
Restrictions on where you can live. Many towns pass ordinances that prohibit a convicted sex offender from living in certain areas; for example, within a specified distance from parks and schools. Your place of residence may be marked by a public sign.
Attend mandatory therapy sessions.
Undergo a polygraph evaluation.
Wear a GPS tracking ankle bracelet.
A non-citizen may face deportation back to his/her home county.
In addition to this list of restrictions that may be placed on your life after conviction of a sex crime, the public perception of you and bias towards you can be felt throughout your lifetime. The criminal defense lawyers at the Law Office of Jason M. Hatfield are here to help you navigate the legal system. The earlier you bring us on board, the sooner we can get to work toward clearing your name and preserving your reputation.
Hire an Experienced Sex Crimes Attorney
Our sex crimes attorneys know that not every sex crime allegation is false, but we also know there is an unsettling number of false allegations made each year. Even in cases where the allegations may include some truth, there is often more to the story that needs to be investigated and uncovered.
The criminal defense lawyers at the Law Office of Jason M. Hatfield, P.A. have experience representing clients charged with sex crimes, and we have a record of successfully defending our clients to obtain the best possible outcomes. Contact our legal team today by calling 479-361-3575 or contact us online to schedule your free, no-obligation consultation.