The Law Office Of Jason M. Hatfield, P.A.
Attorney Profile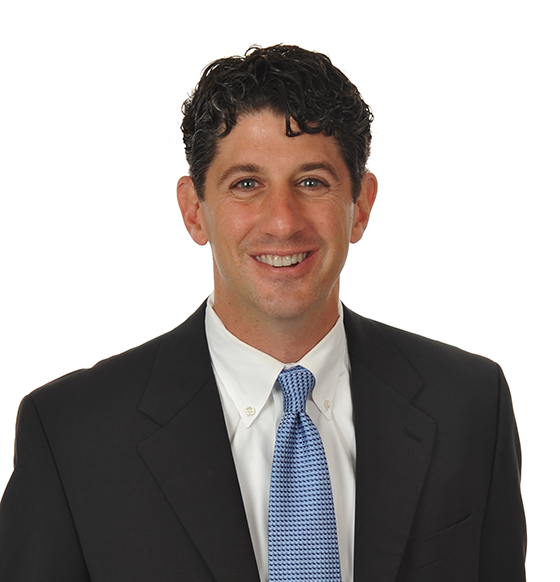 Jason M. Hatfield attended the University of Arkansas in Fayetteville, Arkansas, and obtained a Bachelor of Science pre-medicine degree in Microbiology in 1991. In 1992, he began working on his Master of Science degree in Food Science and completed his Master's Thesis in 1994. The research he performed while obtaining his degree was later published in the Journal of Food Quality, titled Minimizing Color Degradation in Blush Wines. He began law school while finishing his Master's Thesis and graduated from the University of Arkansas School of Law in 1997.
Jason has participated in hundreds of depositions and bench trials. He has tried numerous cases to jury in Arkansas Circuit Courts and Federal Courts, and argued his jury verdict inBoudreau v. Wal-Mart Stores, Inc., at the 8th Circuit Court of Appeals, 249 F.3d 715 (2001). He has successfully reversed trial court rulings in three separate reported cases at the Arkansas Supreme Court and the Arkansas Court of Appeals. Those cases are reported as Green v. Alpharma, Inc., 373 Ark. 378 (2008); Bohannon v. Wal-Mart Stores, Inc., 102 Ark. App. 37 (2008); Barrett v. C.L. Swanson Corp., 2010 Ark. App. 91 (2010). The Arkansas Court of Appeals affirmed rulings in favor of his clients in Kitchen Distributors v. Greenlee, 2011 Ark. App. 741 (2011), American Eagle Airlines and Specialty Risk Services v. Don Berndt, 2013 Ark. App. 230 (2013) and Mercy Hospital v. Hendley, 2015 Ark. App. 527 (2015).
Jason's closing argument during a three week jury trial in 2009 in the 4th Judicial District, Washington County, State of Arkansas, was quoted by New York Times bestselling author David Kirby in his book, Animal Factory.
Jason's law firm, Jason M. Hatfield, P.A., focuses its law practice in the areas of personal injury, tractor-trailer wrecks, car accidents, wrongful death cases, workers compensation, and social security disability. In 2015, Jason successfully litigated many workers compensation cases including: Davis v. Complete Towing, 2015 AR Wrk. Comp. Lexis 3,Rosales v. Elite Masonry, AR. Wrk. Comp. Lexis 30, Mackey v. City of Fayetteville, AR Wrk. Comp Lexis 158, Hollingsworth v. J B Hunt, 2015 AR Wrk. Comp. Lexis 200, Birtcher v. City of Mena, 2015 Wrk. Comp. Lexis 260, Yousey v. Multi Craft, 2015 AR Wrk. Comp. Lexis 322, Johnson v. Berryville School District, 2015 AR Wrk. Comp. Lexis 424, andAmbrose v. TLI Carpet, 2015 AR Wrk. Comp. Lexis 421.
Jason is a member of the Arkansas Trial Lawyers Association and has been elected by his peers to serve a fifth term on the Board of Governors. He currently serves on the Legislative Committee and is a member of the Golden Gavel Club. He has previously served as Chairman of the Listserve Committee and served on the Amicus and Membership Committees. He has been a Champion of Justice for thirteen consecutive years and received the President's Award in 2008 in recognition of his outstanding service and dedication to the Arkansas Trial Lawyers' Association. Jason served as President of the Washington County Bar Association in 2012. Jason has been a member of the American Association for Justice and Arkansas Bar Association since 1997. In 2014, Jason was elected to the Arkansas Bar Association's House of Delegates. He has led continuing legal education seminars on a variety of litigation topics including: workers compensation, premises liability, tractor-trailer wrecks, courtroom technology, and expert testimony.
In 2013, Jason was selected by his peers and named as a Super Lawyer. Additionally, he received an AV rating on Martindale.com, giving him preeminent lawyer status.
Jason is married to Dessa Hatfield. He has coached his sons' basketball teams and is head coach of the AAO Woodland basketball team. He also assists with tackle football. The family enjoys professional football and basketball games, Arkansas Razorback sports, and fantasy football. In their spare time they enjoy traveling, swimming, running, and fishing.
Areas Of Practice
Personal Injury — Plaintiff
Social Security — Disability
Workers' Compensation Law
Bar Admissions
Arkansas, 1997
U.S. Court of Appeals 8th Circuit
U.S. District Court Eastern District of Arkansas
U.S. District Court Western District of Arkansas
Education
University of Arkansas, Fayetteville, Leflar Law Center, Fayetteville, AR
University of Arkansas, Fayetteville, AR
University of Arkansas, Fayetteville, AR
Attorney Jason M. Hatfield Cares About Every Aspect Of Your Case
I spent a number of years working in large law firms, handling high-profile personal injury lawsuits — including product liability, class action, toxic torts and environmental law cases. However, I wanted a more personal connection with those I was helping, and I established my own law firm in Fayetteville, the Law Office of Jason M. Hatfield, P.A., in order to provide a higher level of care to each of my clients.
"Jason is very professional and on top of everything. He helped me so much and I would use him again whenever I should need legal assistance again. I have recommended him to others several times." — As submitted to lawyers.com
From your first meeting with me, I take the time to understand every detail of your case and work closely with you so that I can personally guide you through the legal process. Throughout your claim, I will address every question you have so that you understand your options and can make informed decisions.
Experience. Dedication. Compassion.
I have over 20 years of legal experience assisting victims throughout Northwest Arkansas, handling all types of injury claims. Additionally, I understand many of the medical details others do not because of my background in pre-medicine microbiology. I will ensure that you get the treatment and benefits you need to heal and move forward with your life.
If you or a loved one is seriously injured due to someone else's negligence or you have a denied disability claim, call me at 479-361-3575 to schedule your free consultation. You may also send me your questions online.