Bentonville Personal Injury Lawyer
People get hurt all the time. Whether it's in a slip and fall accident or a car crash, you could get hurt at any time. When you get injured due to someone else's mistake, you shouldn't be left holding the bag. They should be held responsible for your medical bills, lost wages, and other damages. Ideally, your Bentonville personal injury lawyer will be able to settle your case. If not, they'll have no problem filing suit on your behalf.
In order to win your case, your lawyer will probably have to prove negligence. Very few personal injury cases are based on intentional acts (although they do happen from time to time.) In order to prove negligence, you have to show the following:
The defendant owed you a duty of care
They breached this duty
You were injured
Your injuries were caused by their breach
If you can prove all four (4) elements of negligence, you should have a good chance of recovering against the defendant. Call the Law Office of Jason M. Hatfield, P.A. at (479) 361-3575 to receive a risk-free consultation with one of our dedicated personal injury attorneys
What Exactly Does a Personal Injury Attorney Do?
Personal injury lawyers in Bentonville help people who are hurt in an accident get compensation for their injuries. They'll deal with the insurance company on your behalf. They'll work hard to negotiate a fair settlement with the insurance adjuster. However, if this isn't possible, they'll file suit.
A Bentonville personal injury attorney will review your case and try to piece together what happened., They'll gather evidence that can help prove the defendant was at fault. This may include a variety of things:
Police report
Pictures
Videos
Your statement
The statements of any eyewitnesses
The first thing your lawyer may do is write a demand letter to the insurance company. They'll also file a claim if you haven't already done so. This will open up the door to start settlement negotiations with the insurance adjuster. Ideally, they'll be able to resolve the matter.
Most cases do settle. In fact, more than 95% of all personal injury lawsuits settle long before trial. Nobody wants to go to trial. They can be time-consuming and very expensive. It's in everyone's best interest to settle. Nobody wants to take the risk of losing in court.
How Can a Personal Injury Lawyer Help?
There is no rule that says a lawyer must represent you in a personal injury case in Arkansas. However, it's always better to have an experienced attorney help you than try to manage your case on your own.
Our personal injury lawyers have spent years handling cases just like yours. They know what it takes to win cases. They also know how to deal with insurance companies. They are experts at proving negligence and understand how the court system works.
Some cases can become very complicated, very quickly. If you attempt to prove your case alone, you may find that you're in over your head quite soon. You don't want to let your case progress to the point where you risk losing your chances of recovery.
The other thing about having a lawyer is that the insurance company won't try to take advantage of you. Whether it's fair or not, insurance adjusters don't take plaintiffs seriously. If you don't have a personal injury lawyer, they'll try to get you to agree to a low-ball settlement. An experienced personal injury lawyer knows better.
When Do I Need to Hire A Lawyer?
Not every personal injury case warrants hiring a lawyer, but it is always a good idea to at least call and speak with one. They will provide insight into what you can expect from your case. If the lawyer doesn't feel they can prove the case, or if they believe all of your settlement will likely go to paying lawyer fees, they will not take the case. However, if your injury involves any of the following, it's a good idea to hire a Bentonville personal injury lawyer right away:
You Suffer a Permanent Disability
Depending on the type of accident you're in, you may sustain pretty serious injuries. These injuries may leave you permanently disabled. Or, you may need long-term medical care that keeps you out of work for a long time.
You really shouldn't wait until you're deemed disabled to contact a Bentonville personal injury lawyer. However, it's better to call one later than not at all. It can be hard to prove your injuries. It can be even harder to prove you're disabled.
Your attorney will have your doctor testify as to your need for future medical care. They will also have experts prove that you're disabled. If you can do this, you should be entitled to certain damages.
These damages include lost wages and future income. It's difficult to prove this. Your lawyer will have to submit evidence showing what your lost income is. They'll also have to prove how much you would've earned had you not been injured.
Your Injuries are Very Serious
Some accidents cause more serious injuries than others. The worse your injuries, the more your case will be worth. This may sound callous, but it's true. This is because your damages are based on the following things:
Emergency medical bills
Future medical bills
Pain and suffering
Lost wages
Permanent disability
All of these things will be greater if your injuries are severe.
The insurance company will value your case the same way. The more severe your injuries, the more they'll be willing to pay. Your attorney knows this. This is why it's so important that you go to the hospital immediately following your accident. If you can't prove your injuries, you won't be entitled to compensation.
The other thing you have to keep in mind is that the more serious your injuries, the greater the chance that you'll reach the insurance policy's limits. This means you may be expected to pay some of your expenses out of pocket. Rather than do this, your Bentonville injury lawyer will file suit against the defendant directly.
Who is at Fault Is Not Clearly Defined
Some personal injury cases can become complicated if there is more than one defendant. The more defendants involved, the harder it is to assign blame. This is only compounded by Arkansas's modified comparative negligence laws. Insurance adjusters will argue that anyone but their client is responsible. So will the defense lawyers.
The other problem that can arise is when there are multiple victims. There is only so much insurance money to go around. Most policies have a certain limit per accident. They also have a policy limit per person.
For example, the defendant may have coverage that pays $100,000 per accident and $50,000 per victim. If there are three (3) victims in your case, it's not possible for each of them to get $50,000. That would add up to $150,000 and the policy only pays out $100,000.
When this happens, you need an attorney to fight for your share of the money. You don't want to lose out because you don't have an attorney. And, since we know insurance adjusters take plaintiffs more seriously when they have a lawyer, you don't want to be the odd man out.
Your Insurance Claim is Denied
If you're lucky, your insurance claim will be approved and you'll get your check within a week or so. If that's the case, you should be in good shape. However, it rarely goes that smoothly. There's a chance that your insurance claim will be denied.
Your claim could be denied for any number of reasons. Some of these may include:
The insurance company believes you were at fault
They don't believe you were injured
You have a history of filing accident claims
You had a pre-existing condition
The defendant's policy had lapsed for non-payment or was canceled
Your Bentonville personal injury lawyer will fight to get you the compensation you deserve. If your claim is denied because it's not valid, there's nothing your lawyer can do to help. No insurance adjuster is going to pay a claim out on an invalid policy.
For all of the other reasons, your attorney can negotiate with the insurance company to get your claim paid.
How Much Does a Personal Injury Lawyer Cost?
Some people don't understand how a personal injury lawyer in Arkansas is paid. Personal injury lawyers are paid on a contingency basis. This means that, if you win your case, your attorney will get a certain percentage of your settlement or jury award.
You may be responsible for some of the fees and costs associated with your case such as filing fees. However, you won't pay your attorney an hourly rate like you would in a divorce case. And, if you don't win your case, you don't pay a dime.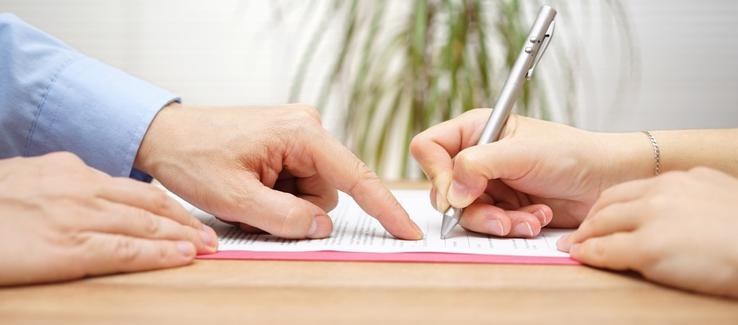 8 Stages of the Personal Injury Lawsuit Process in Arkansas
Sustaining an injury after a severe accident can be a very stressful experience. Most people considering a personal injury lawsuit have little to no experience with the process. Going through the personal injury process with an expert attorney can make the process less intimidating & more manageable.
The Arkansas personal injury lawyers at the Law Office of Jason M. Hatfield, P.A. have outlined the eight stages of how the personal injury process works in the state.
How Long Does It Take for a Personal Injury Case to Settle?
There's no way a personal injury lawyer can tell you exactly how long it'll take to settle your case. Every case is different. It depends on a lot of different factors. It also depends on the insurance company.
There are a few general rules when it comes to determining how long your settlement may take. The smaller the case, the faster it will settle. Insurance companies don't want to spend thousands of dollars fighting a case that's only worth a few grand.
Neither your attorney nor the insurance company is going to want to settle your case until you've recovered from your injuries. Your lawyer wants to make sure they don't underestimate what your case may be worth. The insurance company doesn't want to overestimate what it may be worth. This means it could be months or years before your personal injury claim in Arkansas is resolved.
When you first meet with your personal injury lawyer in Bentonville, Arkansas, they can give you a rough estimate of what your case may be worth. They can also give you an idea of how long they think it will take to settle. However, until the case starts to move along, nobody can be exactly sure how long it will take to resolve.
Arkansas Personal Injury Guide Infographic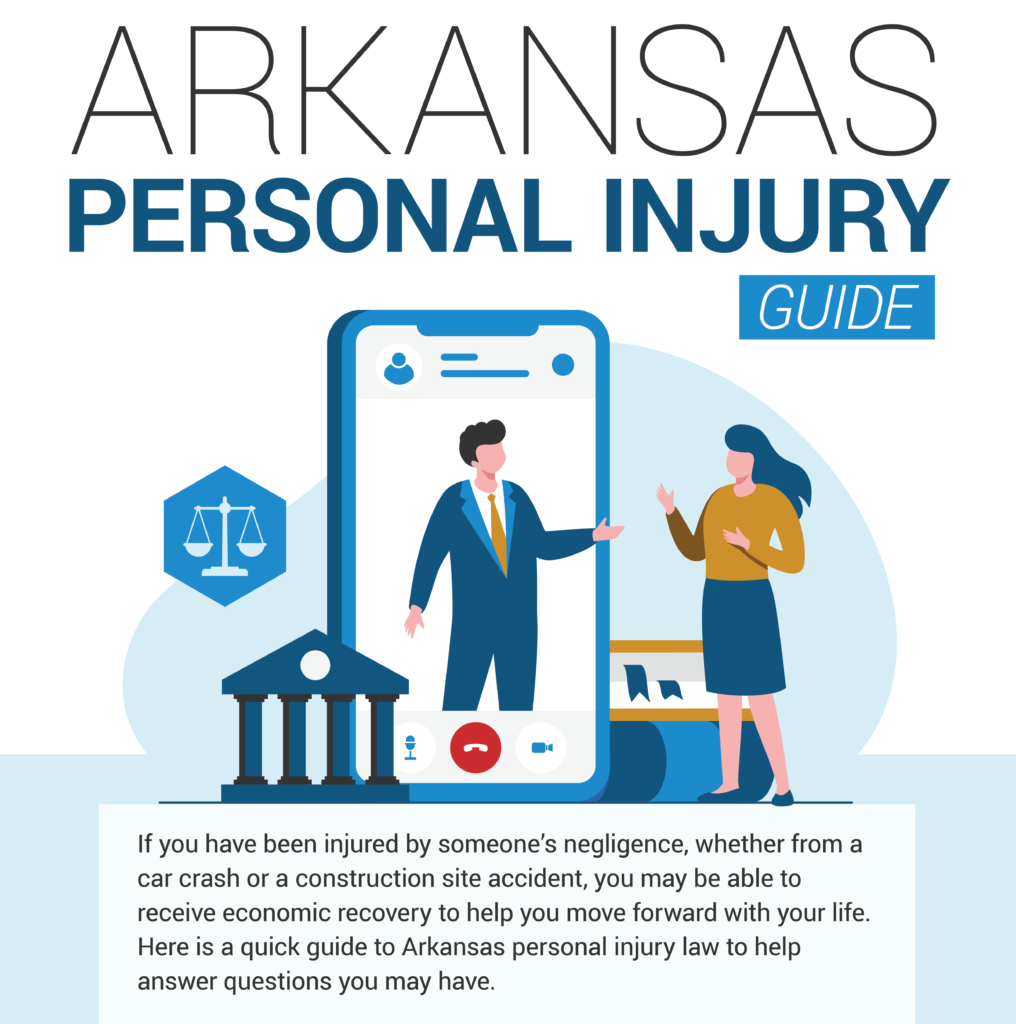 Types of Personal Injury Cases We Handle
The experienced injury lawyers at our firm handle all sorts of cases. If you've been injured at the hands of a third party, you have a right to compensation. In addition to personal injury cases, we also handle the following matters:
Car Accidents
If you get injured in any sort of car accident, we can help get you the damages you deserve. This could include accidents caused by distracted driving, speeding, or any other sort of violation. We can help you file your claim against the other driver's insurance and, if need be, file suit on your behalf.
Truck Accidents
These accidents tend to be very serious. The size of a tractor-trailer is just too much for a passenger car to handle. Your Bentonville truck accident lawyer may have to file suit against both the driver and his employer. They'll make sure all possible defendants are named in your claim.
Motorcycle Accidents
Victims in a motorcycle accident tend to suffer very serious injuries. This is because nothing stands between you and the other vehicle. It's important that you seek medical treatment immediately after your crash. You can focus on recovering from your injuries while your Bentonville motorcycle accident lawyer gets you justice.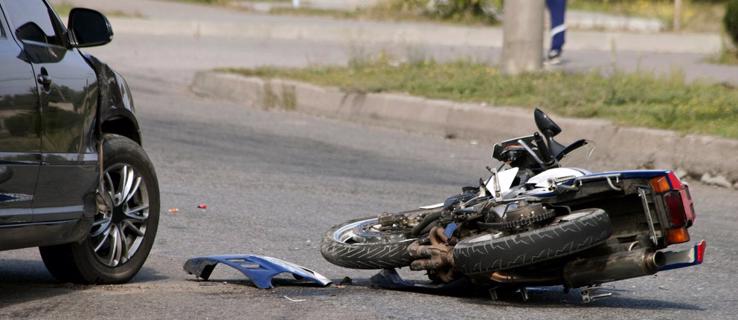 Workers Compensation
If you suffer a work-related injury, you should be entitled to workers comp benefits. This includes both your medical care and replacement wages. As long as your injuries took place while on the clock, you should be eligible for benefits.
Wrongful Death
If your loved one dies as a result of an accident, you may have a claim for wrongful death. Most of these cases involve negligence. Your lawyer will have to prove that the defendant breached their duty of care. If so, you may be entitled to damages.
No matter what type of injury you suffer in Bentonville, our team of experienced personal injury lawyers can help. They'll work hard to make sure you get the compensation you deserve. You need to focus on recovering from your injuries. Let our lawyer handle the legal side of things.
Contact a Bentonville Personal Injury Attorney for a Free Consultation
If you've been injured in any sort of accident in Arkansas, you're going to need to focus on recovering from your injuries. The last thing you need to do is deal with lawyers and insurance companies. You also don't want the insurance company taking advantage of you. The Law Office of Jason M. Hatfield, P.A. has the experience and dedication necessary to get you the results you deserve.
Call our office today and schedule your free initial consultation with an experienced personal injury lawyer in Bentonville, Arkansas. Let them handle the legal side of things while you focus on getting well. Don't wait another minute, contact our office and get the best Springdale personal injury lawyer on your side.
Remember, The consultation is free and you pay nothing until you settle your case.