An auto accident can cause a lot of damage, but when a vehicle collides with an 18 wheeler or semi-truck, that damage is usually even more severe. If you are or your loved one has been injured or killed in a wreck with a semi-truck, contact a Springdale truck accident lawyer to get the representation you deserve. Our office has experience representing drivers, passengers, cyclists, bikers, pedestrians, and even truckers who have been hurt in an accident with a large truck or tractor-trailer.
Attempting to fight the trucking company on your own can be a big mistake. They will come prepared with a team of lawyers, and to get the compensation you are entitled to, you will need the help of a Springdale personal injury lawyer who has experience dealing with semi-truck accidents. Call the Law Office of Jason M. Hatfield, P.A. at (479) 361-3575 today to receive a free case review with our experts.
What Steps Should You Take After a Springdale Truck Accident?
If you have been involved in a truck accident in Springdale, your first concern should obviously be safety. Get yourself and any other passengers in a safe location as fast as possible. You should ideally move the vehicle, if possible, out of the way if it's in traffic. Then wait for emergency services to get to your location and ensure that everyone gets medical attention.
Seemingly small injuries can sometimes lead to severe internal injuries and more often than not, they aren't noticeable until several days, weeks, or even months. So, even if you think the injury wasn't serious, do not overlook getting immediate medical attention. This something that both insurance and trucking companies can hold against you when you start looking for compensation.
When safe, take videos and pictures of the accident scene. Again, you should perform this when you're certain that you're safe and without taking any risks. Your wellbeing is way more important.
Should You File a Springdale Truck Accident Claim on Your Own?
If the accident was due to the negligence of another party, then you qualify for compensation. However, if you take on the case alone, the trucking and insurance companies are more likely to rebut. That's because they have seasoned lawyers that represent their interests, which is to pay as few damages as possible. These legal professionals work as hard as possible to show that your claim isn't viable. They can ideally try to shift the blame elsewhere in order to avoid paying the settlement. As such, it is imperative to ensure you have an experienced and skilled Springdale truck accident attorney on your side.
Why Hire a Springdale Truck Accident Lawyer?
A truck accident lawyer will work on your case from the bottom up. If you can provide evidence, you will have more chances of getting compensated, and a reputable Springdale attorney will work to ensure you've collected the required evidence. This is from the scene of the accident, police reports, eyewitnesses and other sources
The investigation ideally covers checking the driver's logs and truck maintenance logs. The lawyer also determines if the driver was following the traffic rules or not when the accident occurred.
Bear in mind that every accident differs, and the circumstances vary. The right lawyer will work with you and the specific facts to the case. They will ideally assess your medical history to understand your injury further. Next, they will determine the person or entity at fault and proceed to file a claim on your behalf. All the actions improve the odds of being compensated. Ideally, it enhances the possibility of your claim been approved without delays.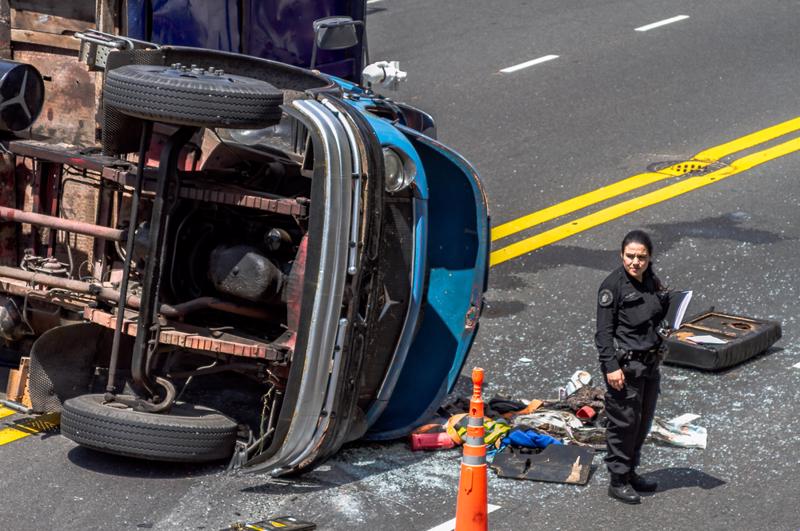 Will a Truck Accident Compensation Cover Medical Expenses?
Yes, truck accident settlement covers all the medical expenses that result from the incident. These include both immediate and long-term medical care expenses. Also, the claim covers wage loss if you are unable to work after sustaining an injury. Compensation for disability, scarring, disfigurements, pain, and suffering are also included in the settlement.
How Does a Springdale Truck Accident Lawyer Get Paid?
When you work with a reputable lawyer, you don't have to spend even a cent at the start. We know that you have experienced an accident and may not have the required money to cover the unexpected medical bills and have to deal with emotional stress as well as lost wages. That's why our firm works on a contingency basis. You will only pay us when you win the case and get the settlement you deserve. So, if you have been injured in an accident, do not hesitate to seek our help.
Experienced Northwest Arkansas Truck Accident Lawyers
Commercial truck and tractor-trailer accidents are far more complicated than a regular car accident as the commercial trucking industry is subject to many specific rules and regulations, which are intended to help prevent accidents and keep traveling motorists safe. Below are some of the most common reasons for semi truck-related accidents:
Truck driver fatigue usually resulting from falsifying driver logs
Unbalanced or unsecured loads
Poor maintenance of both the tractor and the trailer
Aggressive driving known in the industry as muscling
Failure to adjust to bad driving conditions
Failure to follow industry rules and regulations, such as negligent hiring of unqualified drivers
With more than 20 years of experience as personal injury attorneys, we have the in-depth knowledge in this nuanced area of law necessary to help you get the compensation you deserve.
Building your Arkansas Truck Accident Injury Case
Our experienced semi-truck accident attorneys will conduct a full investigation into the cause of the crash and will build a strong case to ensure you receive maximum compensation for your injuries. During the truck accident investigation process, our attorneys will:
Review police and accident reports
Interview witnesses
Investigate the accident scene
Examine the truck driver's logs, maintenance records, and credentials
Analyze the damage to the vehicles
Determine if all traffic laws were obeyed
Identify other parties who may have contributed to the accident
Identify all lines of insurance coverage available
At the Law Office of Jason M. Hatfield, P.A., we will build a case that draws on police, witness and export reports. In addition, we take a team approach working with forensic engineers, truck accident investigators and accident reconstructionists to create an impenetrable case for our clients. Our extensive experience gives us a thorough knowledge of how Arkansas modified comparative fault laws will be used in your case. We can also use tools such as mock trials and focus groups. Our personal injury experience and ability set us apart from most of our competition. Every facet of your case will be handled thoroughly with the goal to ensure justice for innocent clients.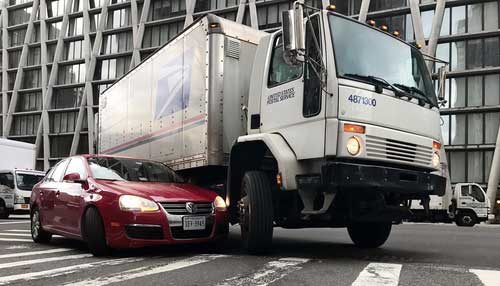 How Much is My Truck Accident Worth?
Commercial truck accident settlements or jury verdicts tend to be higher than regular vehicle accidents; however, the potential value of a truck accident case is dependent upon the extent of damages, including:
Amount of medical bills
The estimated cost of future medical care
Current and future lost wages
Loss of earning capacity and possibly permanent disability
Scarring and disfigurement
Mental anguish
Pain and suffering
Vehicle damage
With undergraduate degrees in microbiology and pre-medicine, we have the background to understand and work with medical experts and evidence. By taking the time to learn about your injuries and your needs, we are better able to provide effective, practical advice to develop a representation strategy that will help you get the compensation you are looking for.
Is There a Cost to Hire a Truck Accident Lawyer?
The Law Office of Jason M. Hatfield, P.A charges tractor-trailer accident clients on a contingency basis. That means we don't get paid unless we obtain compensation for you. This makes it possible for anyone to hire legal representation for their case. It gives you the same caliber of representation that transportation companies, insurance companies, and other defendants may receive. We understand that you are suffering from the unpaid medical bills and lost wages resulting from your injuries, and it would be virtually impossible for you to pay the hourly rate that insurance and trucking companies pay to their attorneys to fight your valid claim.
Professional Truck Accident Injury Attorneys in Springdale, AR
If you have sustained a serious injury in a semi-truck accident, call the Law Office of Jason M. Hatfield, P.A., at (479) 361-3575 to schedule a free no-obligation consultation with a Springdale truck accident lawyer.
Our tractor-trailer injury lawyers are veterans of injury cases and have in-depth knowledge of the frequently changing laws and regulations in the trucking industry. If you've been injured and can't come to us, we will travel to meet with you wherever you are located.
The Law Office of Jason M. Hatfield, P.A. represents injured people from all over Northwest Arkansas including Springdale, Fayetteville, Rogers, Bentonville, Fort Smith, Berryville, Harrison, and Huntsville. Contact us today to get the compensation you deserve for your damages.