Criminal defense attorneys cannot promise an acquittal or even a specific plea bargain. Such promises are both impossible and unethical. However, a skilled Springdale criminal defense lawyer fights for your rights to level the playing field and balance the power. Far too often, prosecutors hold the power in cases where people accused of crimes did not hire an attorney. As a result, many people waive rights they may not know they possess.
If you were charged with a crime, you're likely at one of the toughest points of your life. When your freedom is at stake, it's crucial that you have a competent criminal defense attorney who will fight for your rights to level the playing field. If you're spiraling in despair, take control of your situation by hiring a skilled Springdale criminal defense lawyer to demand justice and navigate the criminal courts by your side.
The Hatfield Difference – Experienced. Dedicated. Compassionate.
At the Law Office of Jason M. Hatfield, P.A., we spend time with you and we listen. At many other criminal defense firms, you meet your lawyer for the first time in court. Our lawyers work your case with you start to finish. We know that every criminal case is different, and we believe every case should be handled in a unique way. The best way to do this is to know and understand you and your situation. Many times you hold a critical piece of evidence you may not know matters. Tell us your story, trust our lawyers, and we will take care of the rest.
At the initial meeting, we spend time ensuring you understand the charges you face, exploring ways to obtain crucial evidence, and we devise a game plan. We tirelessly investigate allegations made against you and we build on our working relationships with prosecutors to obtain the State's evidence and theories. While it's true that many criminal cases are resolved with plea agreements, our lawyers work up every case as if it's going to trial.
We believe the only way to obtain a fair and just plea deal is if your case is ready for trial so a prosecutor see the weaknesses in the State's case in chief and the strength of yours. You need a defense lawyer who has the experience, tenacity, and dedication to work towards the best possible outcome for you. If after overturning every stone, your case cannot be fairly resolved with a plea agreement, we will fight for you at trial.
What to Expect in a Criminal Case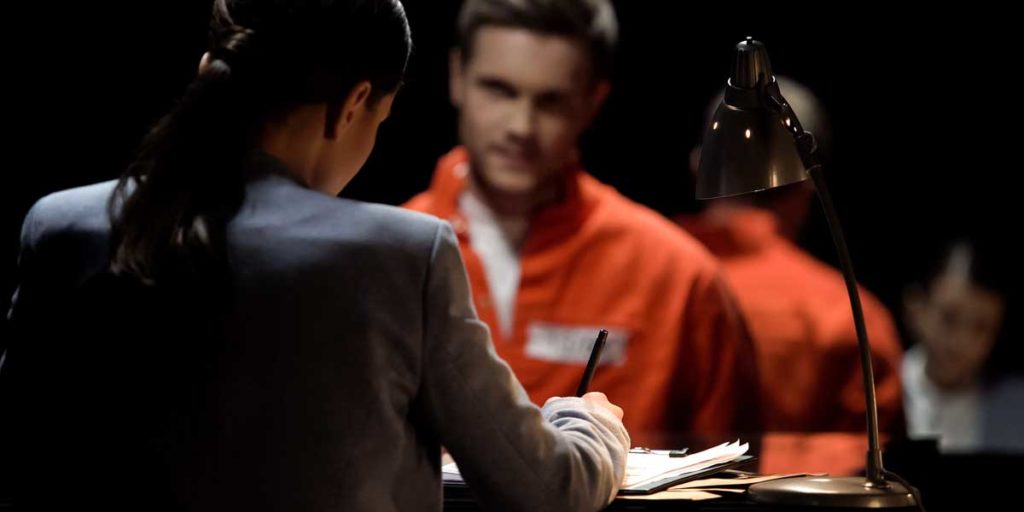 While every charge and every case are unique, here are the stages you can generally expect:
Investigation – when the police and detectives work to gather enough evidence that a prosecutor can charge you and issue a warrant for your arrest.
Arrest – when you are arrested and charged after a warrant has been issued. If you have reason to believe the State is building a case against you, it's crucial that if arrested, you do not talk. Invoke your 5th Amendment right to silence and immediately contact an attorney.
Arraignment – when you appear before a judge or magistrate and enter your plea of guilty or not guilty.
Entry of Appearance – when your lawyer enters an appearance on your behalf, informing the court and prosecutor that you are represented.
Discovery – process during which your lawyer and the State file motions to obtain evidence related to your case.
Pretrial Hearing – when your lawyer and the prosecutor argue motions to the Court regarding what evidence will be admissible at trial.
Plea Bargains – later in the discovery process, the prosecutor may make an offer to resolve your case without going to trial.
Trial – when we fight for you in front of a judge or jury.
Appeal – in some cases, there may be grounds for a post-trial appeal. Grounds for an appeal are based on evidence presented at your trial and the law that was applied.
We represent accused Arkansans facing all types of criminal charges from traffic citations to DUI/DWI to murder. Whether you're charged with a misdemeanor or felony, whether you face fines or prison time, we zealously fight for your rights to achieve the best possible outcome.
Criminal charges may include:
Embezzlement, Forgery, and other financial crimes
Felonies
Juvenile Delinquents
Misdemeanors
Traffic Violations
Violent Crimes
Weapons Charges
Contact Our Springdale Criminal Defense Lawyer
Contact the Law Office of Jason M. Hatfield, P.A. today for your FREE consultation at 479-361-3575 or email us. Fees are based on many factors including the criminal charges you face. Our fees are reasonable, and we accept credit cards and offer payment plans. Justice is not only for the wealthy.