Springdale Personal Injury Lawyer
If you or a family member is seriously injured in a truck wreck or work-related accident, you may feel overwhelmed. There are medical bills, lost wages, uncontrolled pain, inconvenience, and confusing paperwork. Your situation may be made even worse when your own insurance company refuses to pay your claim. While hiring an attorney and prosecuting a lawsuit is the last thing you want to do, sometimes, legal action is the only way to receive the treatment and benefits the insurance companies are legally and contractually obligated to pay. So many people say that they do not want to hire a Springdale personal injury lawyer, but they feel that they have no other options since the insurance companies are low-balling or downright denying their claim.
If you are dealing with the aftermath of a personal injury, call the Law Office of Jason M. Hatfield, P.A. today at (479) 361-3575 to receive a risk-free consultation with one of our experts. We have the experience you need to get the compensation you deserve.
Helping Injury Victims In Northwest Arkansas With Their Recovery
At the Springdale Law Office of Jason M. Hatfield, P.A., we know exactly what to do to provide you with the best legal help possible following such incidents as:
Car Wrecks – Auto accidents resulting from inattention, texting, DWI and speeding result in serious personal injury to those involved in the collision. Our Springdale car accident lawyers will allow you to focus on recovering physically while we help you recover financially.
Truck Wrecks – These are also referred to as semi-truck or tractor trailers accidents. They are known to cause serious personal injuries due to the mere size differences between the vehicles and a truck accident lawyer in Springdale is often necessary to obtain compensation.
Motorcycle Accidents – Inattentive drivers often fail to see or yield right of way to motorcyclists, resulting in catastrophic personal injuries. Obtaining compensation for these injuries requires not only proper evaluation of current damages, but also future damages, something a Springdale motorcycle accident lawyer is well-versed in.
Bicycle Accidents – Inattentive drivers, especially those who are texting while driving, may swerve into cyclist causing serious personal injury or even death.
Crosswalk Accidents – Motorists often fail to follow the laws and safety rules put in place to protect pedestrians when using crosswalks. A  Springdale personal injury lawyer can make you sure you get the compensation you deserve.
Construction Site Accidents – Many construction companies cut corners and fail to follow OSHA safety rules. The Springdale construction site accident lawyers at the Law Office of Jason M. Hatfield, P.A. pursue all types of accidents.
Slip-and-Fall Accidents – These are referred to as premises liability personal injury cases. Businesses are responsible to provide reasonably safe conditions for their customers, which are called invitees under the law. Slip-and-fall accident lawyers in Springdale have seen a wide array of cases that fall under this category.
Workers Compensation Injuries – The Springdale workers' compensation lawyers with the Law Office of Jason M. Hatfield, P.A. represent workers regarding all types of injuries, including spinal cord injuries, shoulder injuries, and amputations.
Nursing Home Abuse – Nursing home negligence is more frequent than any of us want to admit. Corporate nursing homeowners commonly cut staffing, which results in increased resident falls, bedsores, and often wrongful death. Our Arkansas nursing home neglect lawyers
Defective Products – Defective drugs, medical devices, or other products can cause serious personal injury.
Wrongful Death – Negligence in any form can result in death. Our judicial system allows individuals and families the constitutional right to hold corporations and insurance companies accountable for unsafe conduct and their disregard of the rules. These companies will come prepared with a team of attorneys and you need to have a Springdale wrongful death lawyer fighting for you.
Drunk Driving and Texting While Driving – Driving while under the influence or texting while driving are common causes of accidents and can lead to punitive damage awards.
Catastrophic Injuries – These include amputations, neck and back injuries, spinal cord injuries, traumatic brain injuries, loss of vision, and even death.
8 Stages of the Personal Injury Lawsuit Process in Arkansas
Sustaining an injury after a severe accident can be a very stressful experience. Most people considering a personal injury lawsuit have little to no experience with the process. Going through the personal injury process with an expert attorney can make the process less intimidating & more manageable.
The Arkansas personal injury lawyers at the Law Office of Jason M. Hatfield, P.A. have outlined the eight stages of how the personal injury process works in the state.
Personal Injury Settlements and Litigation
The attorneys at the Law Office of Jason M. Hatfield, P.A. are all experienced trial attorneys with years of successful cases under their belts. We aggressively pursue fair settlements of personal injury claims. We thoroughly advise our clients throughout the process and assist with all insurance benefits. Despite the propaganda put out by insurance companies, we know that most people do not desire litigation. Litigation involves opening your life and medical history to insurance companies. Litigation involves written questions under oath, depositions, hearings, trials, and appeals. Litigations are time-consuming and stressful. We seek to exhaust all avenues of reasonable resolution before recommending the filing of a lawsuit. Before filing a lawsuit, we advise our clients the pros and cons of the case, and we discuss the variety of expenses involved with litigation.
Below is a description of three categories of torts:
Negligence – This is one of the most common claims made. Negligence is claimed when a corporation breaches a duty of care and causes your injury. Examples are car wrecks, truck wrecks, and premises liability claims.
Strict Liability – These claims are most common with defective product claims when products are manufactured defectively.
Intentional Tort – Intentional wrongs can be defined when there was a deliberate intention to do harm, such as assault, battery, and intentional death. Generally, these claims are not covered by insurance policies.
What Damages Are Recoverable?
All personal injury claims are not created equal and must be handled on a case-by-case basis. There are a variety of factors that can impact the amount of compensation you can recover. Over the years, our office has pursued and recovered financial compensation for the following:
Past and Future Medical Bills
These include ambulance, hospital, radiology, anesthesia, doctor visits, physical therapy, and prescription medications. A Springdale personal injury attorney will insure that you are compensated for your future bills, not just your current bills.
Lost Wages
These are wages you would have earned if you were not restricted from working under a medical professional's care.
Lost Ability to Earn
This encompasses wages you would have earned had you not been permanently restricted from earning as a result of your related injuries.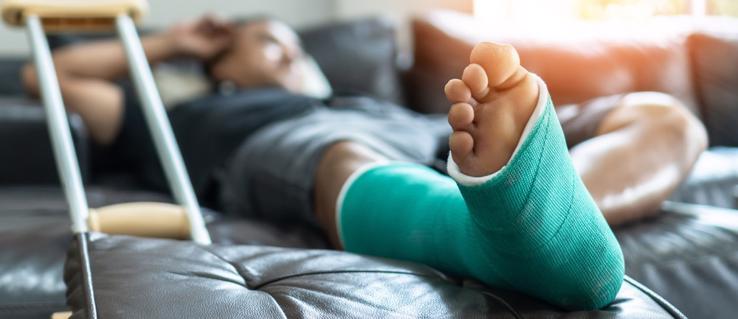 Pain and Suffering
Pain and suffering damages arise from the injury itself and are available to any injured plaintiff. We often argue these to be quality of life damages in that you are no longer physically capable of doing things you once enjoyed. This may also cover being unable to perform them without an increased degree of discomfort which makes them less enjoyable. Classic examples are fishing, hunting, biking, hiking, etc.
Scarring and Disfigurement
These damages are usually associated with more serious injuries that involve surgeries and amputations. This can also include someone, such as a model, who uses their likeness to earn a living and loses that ability after suffering permanent scarring or disfigurement
Punitive Damages
We call these punishment damages and are only allowed in cases of willful and wanton conduct or a conscious disregard for safety. Examples of when these damages are allowed are when defendants cause harm while engaged in intentional torts, drag racing and driving while intoxicated. Another example is the McDonald's hot coffee case where McDonald's intentionally disregarded multiple OSHA violations and customer complaints for serving coffee so hot they couldn't drink it. The jury punished McDonald's for one day of coffee sales. The purpose of punitive damages is to punish the defendant's bad conduct and, for the most part, is not directly associated with the victim's injuries.
As your attorney, we are dedicated to addressing all of your legal needs during your personal injury case — as well as your workers' compensation claim if you were injured at work — answering every question you have and compassionately guiding you to a successful result.
"Jason did an excellent job for me. I know many times I had a ton of questions and he was always right there to answer them – and he always kept me informed as to the status of my case." — As submitted to lawyers.com
Why Hire A Personal Injury Lawyer?
No matter what type of injury you sustained, or how you received the injury, it is best to consult a Springdale personal injury lawyer soon after an accident to help keep you from making mistakes that could otherwise be avoided. We have years of experience and know-how to handle these situations.
Below we have outlined many reasons why you should consult with our office regarding your accident and injuries.
Free No-Obligation Consultation
Our experienced injury attorneys can do several things for you. First off, our office provides a free no-obligation consultation to answer your questions and to assess your personal injury claim. We have years of experience assessing personal injury settlements and litigating personal injury claims to judges and juries.
Secondly, we will always give you our honest opinion and make sure that you know what your options are and what you can expect. It is good to have someone who can give you an objective evaluation and advice as to what steps should be taken to maximize your claim.
Identifying the Need for Representation
At the Law Office of Jason M. Hatfield, P.A. we do not sign up every case. Based on case details we may conclude that we cannot prove your case. Many times we can provide advice on what you need to do. For example, workers' compensation claims must be proven by objective medical evidence, and we often recommend you obtain an MRI for the proof needed to prevail in court. Sometimes the workers' comp carrier is paying your benefits, and you do not need legal representation at the moment. However, we will give you advice on what to expect in the future and when you should call us back for assistance closing out your claim. We can also give you advice on whether or not you have been given a fair settlement offer.
Most of our potential clients end up coming back to our office seeking representation due to unreasonable settlement offers or denial of medical treatment. Insurance companies are big business and insurance adjusters are trained and even sometimes rewarded for getting you to take a settlement offer below what should have been paid.
Determining Fault
Because of Arkansas' modified comparative negligence laws, determining fault can be quite confusing. If there is a dispute as to who's at fault in the accident, or if someone was seriously injured you should contact our office immediately to discuss the facts of the case. Whether you are responsible for the injury or not, our attorneys help ensure you know how to handle certain situations and ensure you don't make a decision against your best interest. For example, injured workers are often encouraged to quit their job as it would be "easier" for the company. This is NEVER in your best interest. Our attorneys know how to answer tricky questions, which will help you from making statements that will be misinterpreted or falsely construed. We attempt to get your past medical records for review. There are frequently notations in those records that you have either forgotten or just aren't accurate, and it is important to know before you give a recorded statement or a deposition.
Insurance Companies
Insurance companies are likely to start asking questions immediately after the injury and will set up recorded phone interviews. Remember, they are big business and are in the business to save their company as much money as possible by offering a low settlement. For example, State Farm's CEO in 2007 earned 11.7 million dollars and State Farm had $5.5 billion in profits. Insurance companies do not make those types of salaries and profits making fair settlement offers to injured victims. We highly advise that you speak with a Springdale personal injury lawyer from our office as soon as possible after an accident or injury so we can help guide you with how to handle these situations ensuring you are building a strong case.
Medical Care / Medical Bills
The Law Office of Jason M. Hatfield, P.A. works with your health care providers to ensure you are receiving the best care for your injuries. We will provide them with your health insurance information, and we work with your own insurance company. We do not urge you to settle your claim before you are healed, and we work hard to make sure that outstanding bills are covered under your settlement. We can also assist you, when necessary, to obtain a second opinion or in some case request a change of physician if one has been assigned to you in such cases as with a Workers' Compensation claim.
In addition, our office requests all medical records related to your case and we ensure that before we settle or go to court that we include all medical bills related to the case. Many times, we are able to work with your medical providers and insurance company to reduce the bills ensuring you are receiving the most amount of money possible.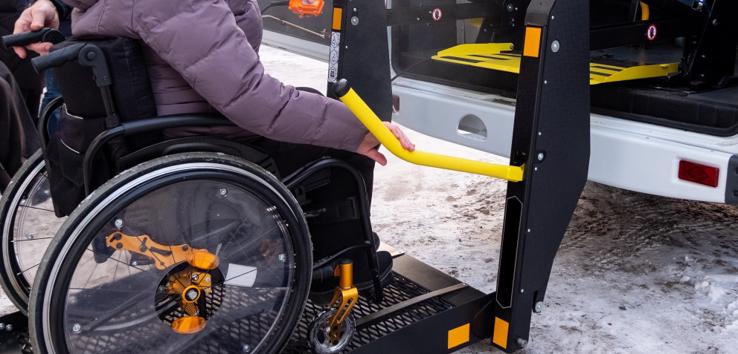 Cost of Representation for Personal Injury Cases
Our office sets all new personal injury cases up on a contingency fee model, which means you only pay if we win your case. Without contingency-fee arrangements, most Arkansans would not be able to afford legal representation to pursue their personal injury claims, regardless of the strength of their cases. In exchange for the personal injury attorneys' risk of getting no payment at all if they lose, clients agree to give the attorneys a percentage of the eventual recovery if their injury claim is successful. Contingency-fee arrangements are a true win-win situation.
Hiring a lawyer can be a big decision. If you have questions about lawyer fees or want to know more about the Law Office of Jason M. Hatfield, P.A., we are available 24/7 and will happily answer any and all questions you may have.
Why Hire the Law Office of Jason M. Hatfield, P.A.?
There are many scenarios in which you may need to consult with a personal injury attorney, and in each scenario, it is best to at least meet with us about your case to see what is best for you. It doesn't hurt to get an opinion, and we can always give you an unbiased one that can help you in the long run, at no charge. The sooner you call the sooner a dedicated and compassionate Springdale personal injury lawyer can start working to ensure you receive a fair settlement that matches your injuries.
The Law Office of Jason M. Hatfield, P.A. represents injured Arkansans from all over Northwest Arkansas including Springdale, Fayetteville, Rogers, Bentonville, Berryville, Fort Smith, Harrison, and Huntsville.
Arkansas Personal Injury Guide Infographic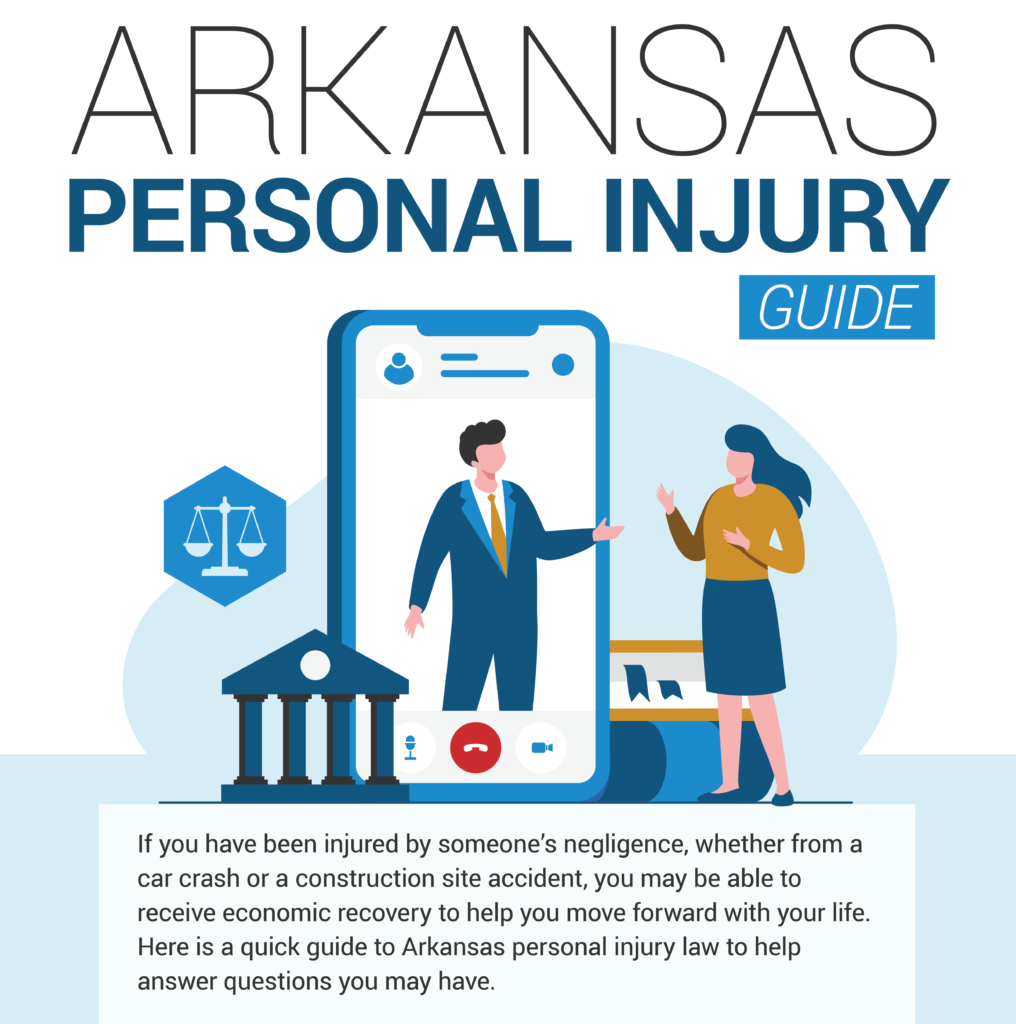 Experience. Dedication. Compassion. Call Today For a Risk-Free Consultation
Negligence happens every day and a serious injury can be devastating. With more than 20 years of experience, we understand the struggles you may face. Our office is dedicated to ensuring you obtain the maximum financial compensation for your injuries and to ensure you are not left paying massive medical bills. Call us at (479) 361-3575 today to schedule your free consultation.
The Law Office of Jason M. Hatfield, P.A. is dedicated to providing compassionate, expert legal advice to any suffering from a personal injury. We have the experience you need to obtain the compensation you deserve for your damages. Contact us today to get started on the road to financial recovery with the help of the best Springdale personal injury lawyer.