Traumatic Brain Injury (TBI) is one of the most common and one of the worst injuries a person can sustain after an accident. According to the Center for Disease Control and Prevention (CDC), brain injuries are a major cause of permanent disabilities and even death in the United States. Survivors of a serious accident may struggle with cognitive, emotional, physical, communicative, and psychological impairments which in most cases require years of costly rehabilitation and assistance.
If you or a loved one has suffered a brain injury that you believe was caused by someone else, choosing a skilled Springdale traumatic brain injury lawyer will put you on a path towards healing. The highly experienced injury attorneys at the Law Office of Jason M. Hatfield, P.A. understand the complex legal, medical and insurance issues surrounding brain injuries and we will fight to get you the compensation you deserve. Please contact our office today for your free no-obligation consultation.
Leading Causes for Traumatic Brain Injuries
Brain injuries often result from some type of trauma to the head resulting in insufficient oxygen, poisoning, or infection. Below are some of the leading causes of traumatic brain injuries:
Physical assault by another person
Pedestrian accidents
Motorcycle and bicycle accidents
Sports, pool and other recreational accidents
Quick acceleration or deceleration trauma
Every year more than 80,000 individuals in the United States are left with life-long disabilities resulting from a traumatic brain injury. People who have suffered a brain injury will be left with long-term effects. It's important to speak to an experienced attorney to legally protect yourself.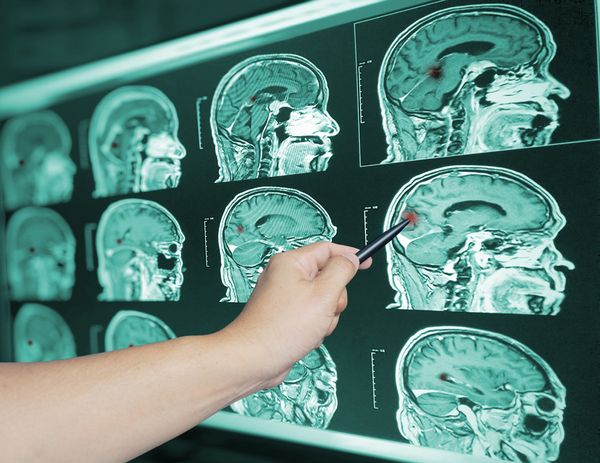 The Symptoms of a Traumatic Brain Injury
A brain or head injury can include changes in memory, emotion, behavior, concentration, and signs of a brain injury may be subtle. Many people are not aware of the common symptoms experienced from a brain injury. Brain injury symptoms include:
Coma or loss of consciousness
Persistent headaches that get worse or won't go away
Repeated vomiting or nausea
Convulsions, seizures or dilation of pupils
Weakness or numbness in limbs including fingers or toes
Slurred speech
Loss of coordination
Serious memory loss
Increased agitation or confusion
Concussions
Oftentimes symptoms appear directly after the accident occurred; however, a brain injury can go unnoticed for a period of time. This is called delayed-onset symptoms. Proving a traumatic brain injury is very difficult as the brain remains one of the last parts of the human body that science has yet to fully understand. With degrees in pre-medicine, our lawyers understand the subtle indicators and symptoms resulting from an injury to the brain. We have years of experience winning cases supported by physical and medical evidence.
Proving an Accident Which Resulted in a Brain Injury
To prove that you have a brain injury you must prove the negligence of the party that brought on the injury. This could include workers' compensation cases where an injury occurred in the workplace, an accident caused by a drunk driver, defective product claims, construction site falls, or any number of scenarios where the injury was caused by another party who is liable for damages.
The brain is an especially difficult injury because even the leading medical experts must often employ a trial and error method to diagnose the damage. We must be able to prove that you are suffering from a brain injury, which can sometimes be difficult. A brain injury is often an invisible injury unless there are scans showing physical changes in the brain. This is rarely the case though; our attorneys will work with some of the top experts in the country to prove that you were in an accident that resulted in a brain injury
Building your Case
Our law firm will immediately begin working on your case by first obtaining all accident and hospitalization records. Accident and medical records will help us establish the link between the event and the injury and will give expert witnesses something to go off of when making their diagnosis and giving their professional opinions.
Identifying key witnesses is also important as hearing from your friends and family can help prove a case along with expert testimony. In many cases friends and family can see the changes in a person who has suffered a brain injury, this can be true for mild and severe cases. They can also testify to physical, social, and psychological changes in a person who is suffering from a brain injury.
Another group or place to gather testimony from is your workplace. Managers and co-workers can be very helpful as they can help confirm the difference in your performance before and after the injury testimony would be very helpful to the case. These cases give the court an idea of how the person was before the injury and how they act after the injury and how it has affected their everyday lives.
Contact a Local Brain Injury Attorney Today
Although nothing can fully make up for the loss experienced by a brain injury, the Law Office of Jason M. Hatfield, P.A., and associates will work tirelessly to ensure you have the financial compensation for medical expenses, lost wages, and pain & suffering. Please contact our office a call today at 479-361-3575 for your free no-obligation consultation.