A sound and functional economy founded on ethical principles ensure the products and services the public receive are safe for consumption or use. As such, every product designer, manufacturer, and distributor are legally expected to ensure the items they make and offer the consumers (public) does not pose any risk of injury or health complications.
You are legally entitled to expect a product not to inflict any harm when you use it correctly. That right is protected under the Product Liability Law, a unique statute that is a blend of federal and state rules and regulations that govern a product's standards of its production and use. The law protects you, the consumer, from any item sold in the market that causes harm.
At the Law Office of Jason M. Hatfield, P.A., we have reputable and highly experienced Springdale product liability lawyers. They have handled various lawsuits concerning manufacturing and design defects or faults and ensured that numerous clients were fairly compensated for their injuries and losses. If you use or used a defective product that caused injuries, you might be eligible to seek compensation.
If you are a Springdale resident and are seeking legal help for your product liability lawsuit you wish to pursue, consider the guidance and expertise of a trusted and dependable personal injury lawyer here at Jason M. Hatfield, P.A. Call our law offices in Springdale at (479) 361-3575 to schedule a non-obligatory case review and learn how best to fight for your rights.
Do I Have A Product Liability Claim?
At times, an item can potentially injure a person when used correctly; that is why defective products or services pose significant dangers that the consumer can experience in different circumstances. However, some products have a higher probability of becoming a hazard than others because of design or function flaws.
Nevertheless, it is prudent also to point out that a product or service may harm one user differently from another. That does not mean that the item or service was faulty. The person might have failed to adhere to the user instructions or guidelines. However, if that is not the case, then the cause may stem from an oversight on the designer's or manufacturer's part. It also could be attributed to the distributor's negligence or negligence at the point of sale. While the circumstance surrounding the cause of the injuries might differ, you may file a product liability claim if there are sufficient grounds for the following:
Design Defect – An item has design flaws that make it potentially dangerous, posing a threat to the consumer.
Manufacturing Defect – An oversight or error occurs during the production process that the manufacturer failed to notice, thus making the product defective and dangerous.
Failure to Warn – In some cases, the manufacturer might know of the possible risks the item poses but fails to include a warning of the potential dangers associated with using the product.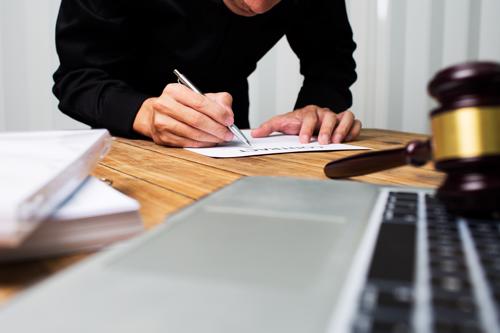 The attorneys at our Springdale, Arkansas office will review your case and help determine its viability so that they can start gathering the evidence that will be crucial in supporting your claim.
How Can I Prove A Product Was Defective?
From a legal standpoint, a product liability lawsuit is handled as a personal injury case meaning your claim will be filed under the same. And for the lawsuit to be successful, you should consider working with the best lawyers conversant with product liability lawsuits. The attorneys know the additional evidence that will support your case and help build a solid winning strategy. As the plaintiff (the injured), you must first prove your injuries or health complications stem from using the said defective product or service. Furthermore, this must have the backing of things like medical records, photos, and even the product's purchase records, among other things.
When you come to our law firm, our legal experts will investigate the matter and gather crucial evidence to show that the said item or service was faulty. As such, we recommend keeping the product in a safe place also to be present as evidence. Your attorney will do all that is possible to determine if the product had a design flaw that might have occurred because of an oversight or manufacturing error, or any other reason.
Moreover, suppose you used the item correctly as instructed by the user's guidelines, and the product hurt you. In that case, we at the Law Office of Jason M. Hatfield, P.A., are confident you have a valid case worth pursuing and shall go for the maximum settlement.
According to the state laws, product liability cases are handled based on stringent liability, which means you are the injure or accuser will be tasked with proving the following:
The product has design defects that made it inherently hazardous, and your injuries were due to the item's defectiveness.
The product was released into the market while it had functional or design flaws that were not discovered during the manufacturing process.
The item might have incurred marketing defects, which could include insufficient warning or failure to inform the public of the product's potential risks when used.
The product's designers, manufacturers, or distributors must be held accountable for their mistakes.
What Are The 3 Types Of Product Liability Lawsuits?
While the federal laws set grounds for consumer protection, there are no concrete federal product liability statutes, meaning each state sets its rules and regulations. Nevertheless, all products are legally expected to meet a minimum quality and safety standard. As such, if its designers, makers, and marketers knowing or unknowingly release it for public use and it causes harm, they are held liable for the damages or fatalities.
At Jason M. Hatfield, P.A. law offices in Springdale, we have handled many injury claims, and our product liability lawyers can effectively use the following methods to determine blame:
Strict Liability
We will strive to help you, as the plaintiff, prove that makers, designers, and distributors are to blame. The process starts with identifying the manufacturer and proving fault in their product before leaving the production line. We also will show the item's flaw and why it is the reason for your injuries.
Negligence
The need to prove negligence is essential if we are to win the case, but it is a process that can quickly get complicated. That is why you must have experienced attorneys on your side to help you prove that the product's designers, manufacturers, or marketers failed to honor a duty of care (creating an item that is safe for public use).
Breach of Warranty
It is a strategy founded on a legally-correct theoretical entitlement and by which we strive to show that the product was made and sold based on a promise or guarantee that it failed to honor or deliver. Therefore, its warranty might be implied or explicit and limited to a specified time, or the item might have a lifetime user guarantee. As such, as the user, you do not have to have been party to the original warranty or guarantee to be eligible to sue for breach of warranty.
Who Can Be Held Liable For A Defective Product Injury?
Generally, a product is expected to meet the consumer's ordinary expectations without causing any harm when used as intended. But a product can fall short of honoring this if subject to a manufacturing defect, design defect, or Distributor (Marketing) defect.
Manufacturer
If you used a defective product that caused injuries, we believe that you have grounds for filing a personal injury claim against the different parties associated with the product. That means you can sue the manufacturer, designers, suppliers, distributors, wholesalers, or retailers.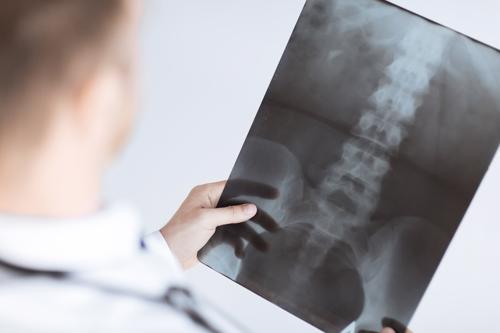 But when the item has a defective component that was not discovered during the production process, you can sue the defective part's makers and the makers of the final product. For instance, if you are injured in a car accident attributed to a faulty battery, you can file a product liability claim against the vehicle manufacturer and the battery's makers.
Retailer
While the retailer did not make the faulty product, they may be held accountable for selling it to the public. Ideally, any party that is part of the distribution chain can be a potential defendant in a product liability case. The plaintiff does not have to be the buyer, the product user, to sue for damages.
For instance, you might have borrowed a product from a friend who bought it only to discover it was defective when it caused you harm. Conversely, you can file a claim on behalf of a family member (relative) that sustained injuries or died after buying and using the faulty product.
Wholesaler
When the product leaves the production line, it is handed over to a chain of wholesalers, distributors, or suppliers. They are the ones that pass down the product to the retailers who sell it to the consumers. That means that the wholesaler, supplier, or distributor is part of the distribution chain, and this makes them liable for any harm that the product might have caused to the user.
What Damages Can An Attorney Help Me Recover In A Product Liability Lawsuit?
When pursuing a claim for your product liability case, your lawyers will focus on negligence or a strict liability notion, which is why the damages will include compensatory damages to cover losses associated with the defective product's impact on its user's health and way of life.
The attorneys handling your case will go for the following damages.
Economic Damages
These will cover your medical bills, physical therapy, and pharmaceutical costs. It also will cover disability costs, lost income, and property damage.
Non-economic Damages
Non-economic damages will cover the pain and suffering or forfeiture of enjoyment attributed to the injuries you sustained after using the defective product. It also will cover loss of consortium, emotional anguish, and permanent disbursement.
What Are The Elements Of A Successful Product Liability Claim?
If a product you used inflicts harm or causes you to suffer damages, we at the Law Office of Jason M. Hatfield, P.A., can help you seek justice as you fight for your rights. We are your best bet if you want to increase your chances of getting full compensation. But for this to happen, your product liability claim should prove the following four things:
The Plaintiff Was Injured or Suffered Losses
Your legal team will work hard to prove that there was a loss of property, sustained injuries, or fatalities attributed to the use of the defective product. That means showing the court that the item is the direct cause of the injuries, death, or property loss. The attorneys will provide sufficient evidence and facts demonstrating the existence of a flaw or defect. The evidence will be backed by police reports, medical records, or testimonies from other people who have used the same product and suffered damages.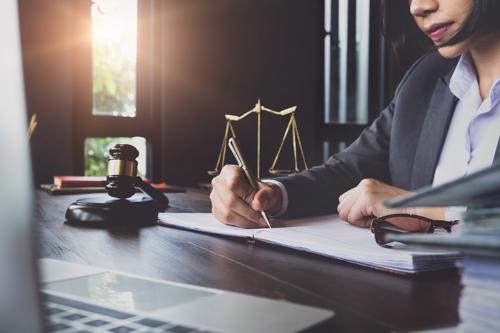 The Product is Defective
Your lawyers will investigate your claim and collect evidence proving the product's defectiveness. Some defects might be easy to prove and might be a limiting factor. For instance, it is hard to sue for injuries if the reasonable use of a product is linked with dangers that are also expressly highlighted in the user guidelines. However, the lack of adequate warning or instructions can justify a product liability lawsuit.
The Defect Caused the Injury
Your lawyer must show that the defective product is to blame for your injury claim to be valid. That means proving the defect is a direct cause of your injuries or losses.
The Product Was Being Used as Intended
The legal team fighting for your rights and interest will show the court that you used the product as directed by the user guide, and as a reasonable person would have; it will work in your favor. However, your claim might face significant challenges if you did not use the product following the manufacturer's instructions.
Get In Touch With A Springdale Product Liability Lawyer For A Free Consultation!
If you reside in Springdale and neighboring towns and suffered injuries after using a defective product, we at the Law Office of Jason M. Hatfield, P.A., are the legal professionals to consider when you need help. Our attorneys are highly accomplished professionals at law, and we have helped many clients win their injury claims and walk away, having received full compensation for their losses and damages. Call our law offices in Springdale today at [phone] to schedule a free case evaluation and know the step you should take to ensure you are compensated for your injuries and losses.