Due to the nature of the traffic violation, it is important to secure proper representation early as you could be facing hefty fines, car insurance premium increase, or even suspension of your driver's license. If you hold a commercial driver's license (CDL), your ability to work depends on you keeping your driving privileges.
At the Law Office of Jason M. Hatfield, P.A., our Springdale traffic violation lawyers have built up a solid reputation on behalf of our clients. Whether you are stopped for a simple traffic violation, or you are caught violating a more serious order, an experienced traffic ticket attorney can save you time, fines, and can help to prevent additional penalties. Our priority is to see that you get the best representation possible.
Protecting your Driving Privileges
After receiving a traffic ticket, calling a Springdale traffic violation lawyer as soon as possible will allow your attorney to fully understand your case and identify potential defenses for your traffic citation. At the Law Office of Jason M. Hatfield, P.A. we provide a free consultation and payments plans that work for everyone.
Examples of moving violations we typically deal with in Northwest Arkansas include:
Speeding tickets
Speeding in a school zone
Failure to stop for a school bus
Tickets for failing to use a turn signal
Failure to come to a complete stop at a red light or intersection
Failure to obey a stop sign
Infractions for illegal lane changes
Tickets for distracted driving for using cell phone or texting
Reckless or aggressive driving
Driving without a license
Driving on a suspended license
Driving without proof of auto insurance
Driving a vehicle with expired tags
Failure to wear a seatbelt
Equipment violations such as a broken turn signal
Leaving the scene of an accident / Hit and Run
Driving While Intoxicated/Driving Under the Influence (DWI/DUI)
Failure to appear
Your initial reaction may be to pay the traffic ticket, admit your guilt and move on; however, we highly recommend that you don't do that without first getting advice from an experienced Springdale traffic violation lawyer. The impact of ignoring or just paying the ticket could haunt you for years to come.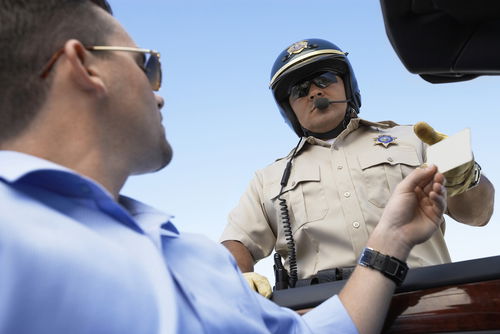 Common Penalties for Arkansas Traffic Tickets
One benefit to hiring a Springdale traffic violation lawyer is to give you peace of mind knowing you have an advocate. An experienced traffic ticket lawyer will lead you through this confusing and stressful situation
Paying a traffic ticket means that you plead guilty to the offense. You'll be facing the consequences associated with that conviction. It might seem like a minor inconvenience but there could be long term impacts for just paying your traffic ticket.
If you are pulled over and ticketed for a traffic violation in Northwest Arkansas, you should know the potential consequences:
Probation
Court costs and fines
Ticket staying on your record
Revocation or suspension of your license
Increase in insurance premiums
Loss of vehicle insurance coverage
Could show up on background check done by employers
Loss of commercial driver's license (CDL)
Jail time
Whether you received a traffic ticket, were responsible for a car accident, or for any other type of moving violation, traffic citations are more than just a fine and an inconvenience. Implications can be more severe than many people believe. A traffic conviction or guilty plea could increase your insurance premiums and leave a stain on your driving history.
How an Experienced Springdale Traffic Violation Lawyer Can Help
Depending on the circumstances of your traffic violation and how quickly you contact a traffic defense attorney, you can give yourself a good chance of a dismissal or a not-guilty verdict. In other situations, we may be able to negotiate a lighter charge to help avoid jail time or points on your traffic record.
Whatever you do don't blow off your traffic ticket. Our experienced Springdale traffic violation lawyers are familiar with the judges and prosecutors in Northwest Arkansas traffic courts and will advocate for a dismissal or a lighter sentence. Contact the Law Office of Jason M. Hatfield, P.A. today for a free no obligation review of your traffic case.